---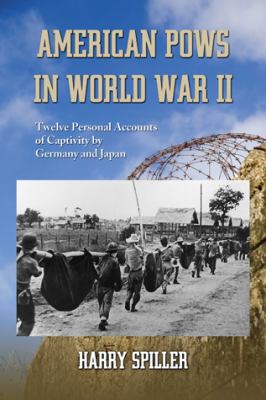 Book
American Pows In World War Ii : twelve personal accounts of captivity by Germany and Japan
Copies
2 Total copies,
2
Copies are in
,
0
Copies are out
.
"These 12 accounts describe hardship, brutality, frostbite, hunger, strenuous working conditions, and the release in the words of the soldiers, portraying the Bataan Death March, Wake Island, D-Day, Battle of the Bulge, and the camps where they watched their comrades in arms suffer and perish. The book also features photographs, maps, camp lists, and POW regulations"--Provided by publisher.
Title
American Pows In World War Ii : twelve personal accounts of captivity by Germany and Japan
Call No
D 805 .G3 S727 2009
Published
Jefferson, N.C. : McFarland & Co., c2009.
Publication Desc
x, 233 p. : ill. ;
ISBN
9780786442751 (softcover : alk. paper)